Q2-2020 FDA Oncology Drug Approvals
Download the Report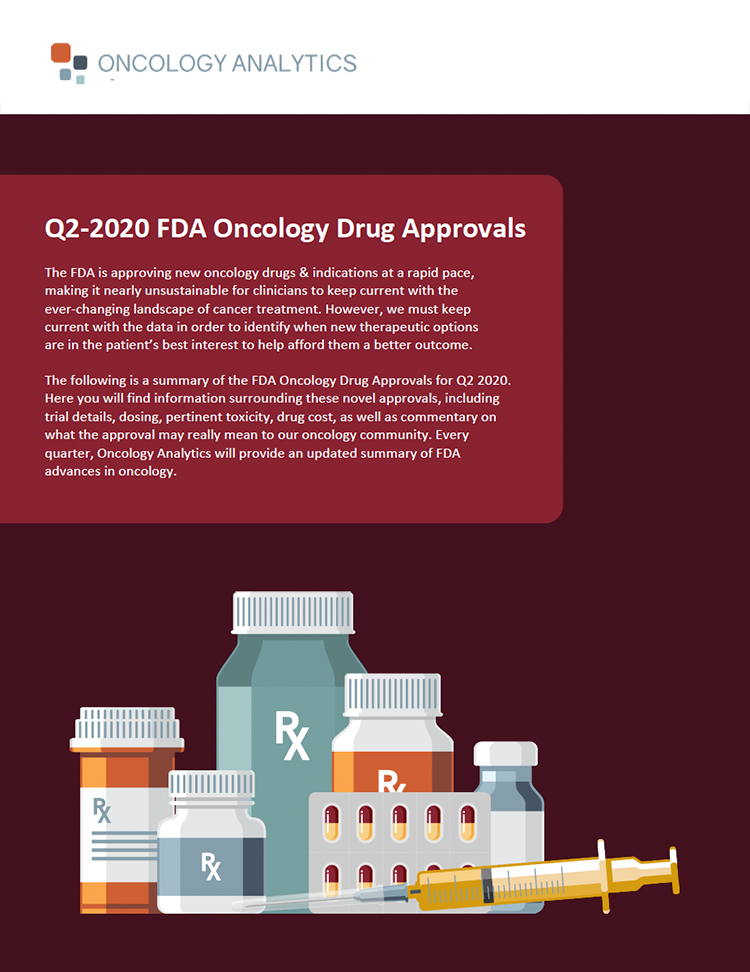 The FDA is approving new oncology drugs & indications at a rapid pace, making it nearly unsustainable for clinicians to keep current with the ever-changing landscape of cancer treatment. However, we must keep current with the data in order to identify when new therapeutic options are in the patient's best interest to help afford them a better outcome.
The following is a summary of the FDA Oncology Drug Approvals for Q2 2020. Here you will find information surrounding these novel approvals, including trial details, dosing, pertinent toxicity, drug cost, as well as commentary on what the approval may really mean to our oncology community. Every quarter, Oncology Analytics will provide an updated summary of FDA advances in oncology.
To download the report, please fill out the form below.