Webinar: Is Prior Authorization the Best Approach for Oncology?
Available On-Demand
Oncology is the costliest disease-state to treat. Spending on all medicines used in the treatment of patients with cancer reached nearly $150 billion in 2018 up 12.9% for the year, marking the fifth consecutive year of double-digit growth.
Much has been said regarding utilization management being a burden to providers, patients, and the healthcare system, yet even the Centers for Medicare and Medicaid Services (CMS) acknowledges that the use of prior authorization tools has great value to ensuring claims meet required guidelines.
In this webinar, industry leaders will discuss approaches for oncology prior authorization, which can simultaneously help bend the oncology drug cost curve while improving treatment options.
During this webinar, the following topics will be explored:
Insights for health plans thinking about building or partnering for oncology drug utilization management, specifically, how to create a program that provides value to both members and network providers.
How prior authorization for oncology should be viewed in comparison to other diseases and medical procedures, considering the cost and complexity of cancer drug treatments.
The role of value-based care payment models for oncology drug spend.
How to proactively address the rising tide of new cancer drugs entering the market and the potential financial burden this creates for patients, providers, and health plans.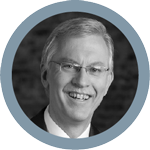 Dr. Bryan Loy
Corporate Medical Director
Humana Oncology, Laboratory, and Personalized Medicine Strategies Group
Bryan Loy MD, MBA, is an industry-recognized physician executive. He is a corporate medical director for Humana (NYSE: HUM), a Fortune 100 health insurance company. Board-certified in both anatomic and clinical pathology as well as hematology, Dr. Loy currently leads Humana's cancer care strategy, including quality and value initiatives for laboratory, medical oncology, and radiation oncology.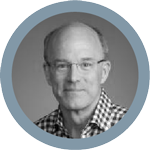 Dr. Lee Newcomer
Oncologist
Former SVP, Oncology and Genetics of UnitedHealth Group
Dr. Newcomer is a board-certified oncologist with more than 30 years of experience in oncology management, first as a practicing oncologist, and then in the healthcare industry, where he has been instrumental in leading charge for affordable and effective cancer care. Dr. Newcomer previously served as senior vice president of oncology and genetics at UnitedHealthcare.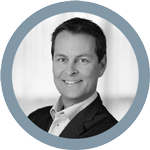 Rick Dean
CEO
OncoHealth
Mr. Dean has focused his career on creating innovative data and analytics strategies for healthcare companies. Before OncoHealth, Mr. Dean was with Optum, the healthcare services arm of UnitedHealth Group (NYSE: UNH), where he was a founding member of Optum Ventures, a venture capital fund focused on digital health innovation and previously led global growth for Optum Analytics.
To view the webinar, please fill out the form below.
"*" indicates required fields