Webinar: Striking a Balance – Digital Prior Authorization for Oncology
Available On-Demand
Prior Authorization: 
Two often frustrating words for your members and providers. Despite a groundswell of negative press around delays caused by the prior authorization process, it provides checks and balances and ensures that first and foremost, patients get the best possible treatment and that health plans have insight into expensive and sometimes high-risk treatment plans.
Technology has improved the "delay problem" by accelerating turnaround times on prior authorization to minutes for many cases and a few hours for even complex cases. When it comes to prior authorization for cancer treatment, having experienced oncologists with knowledge of the latest approvals, guidelines, and clinical studies conduct the reviews streamlines the process even further. They can quickly make evidence-based decisions to ensure patients get the best treatment the first time, reducing the hassle and stress of delay-inducing appeals.
Curious how this approach is applied by other health insurance providers? Join us on October 25, 2021, at 2 PM EST as executives from GEHA and OncoHealth discuss the power of digital prior authorization and how it addresses the issues of:
Managing the rising cost of cancer care.
Accelerating decisions to eliminate delays in care.
Maintaining compliance in an increasingly regulated healthcare environment.
Navigating oncology treatment reviews that satisfy all stakeholders – patients, providers, and health plans.
Ensuring provider satisfaction through careful execution and a collaborative, expert-driven process.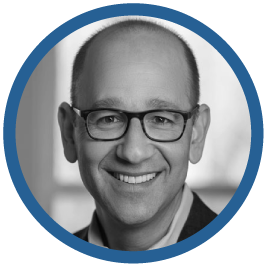 Andrew Norden, MD, MPH, MBA
Chief Medical Officer
OncoHealth
As Chief Medical Officer, Dr. Norden leads OncoHealth's clinical team and strategy. An accomplished neuro-oncologist, Dr. Norden previously served as Chief Medical Officer of COTA, an oncology company focused on the curation and use of real-world data and evidence for cancer care and research. Before COTA, Dr. Norden served as Deputy Chief Health Officer and lead physician for oncology and genomics at IBM Watson Health.
Before moving to IBM, Dr. Norden held several positions at the Dana-Farber Cancer Institute in Boston, including Associate Chief Medical Officer and Medical Director of Satellites and Network Affiliates, where he led clinical trials for patients with glioma, meningioma, and seizures in brain tumor patients. He is the author of more than 65 peer-reviewed papers, an Associate Editor of JCO-Clinical Cancer Informatics, and an active member of ASCO and the Society for Neuro-Oncology.
Dr. Norden attended medical school at Yale School of Medicine and completed his residency training at Massachusetts General and Brigham and Women's Hospitals. After serving as Chief Resident, he completed a neuro-oncology fellowship at Dana-Farber. Dr. Norden also earned a Masters of Public Health degree from the Harvard University School of Public Health and an MBA from the University of Massachusetts, Amherst.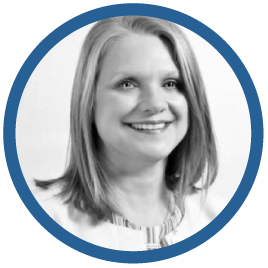 Jeanne Tucker
Manager of Medical Management
GEHA
Jeanne has more than 25 years of professional nursing experience. For the past 10 years, she has led GEHA's medical management department through various roles and initiatives. Most recently leading efforts directed toward creating a positive member and provider authorization experience. Jeanne is a graduate student with University of Missouri's School of Medicine's Executive Health Care Administration program. Jeanne is a member of American College of Healthcare Executives and Kansas City Central Exchange.
To view the webinar, please fill out the form below.