Testimonials
What people say about Oncology Analytics

"Oncology Analytics' real-world data approach to utilization management is truly unique in the marketplace. We believe that it will provide significant value and efficiency to Gateway in managing both our medical and pharmacy benefits."
Eric Yarnell, Vice President of Pharmacy, Gateway Health

"This partnership brings focused oncology expertise to our prior authorization process. By offering this service, oncologists can consult with their peers and nationally recognized experts to confirm that they are providing the best care and value for their patients."
Scott Schnuckle, HealthPartners Senior Vice President, Pharmacy and Business Development, HealthPartners

"It's critical that Humana members receive effective and affordable cancer care. This expansion with Oncology Analytics is a great example of how Humana values our long-term relationships with partners who continue to innovate, drive quality, and add value for our members."
Dr. Bryan Loy, Humana's Corporate Medical Director of Oncology, Laboratory, and Personalized Medicine Strategies, Humana

I am amazed how Oncology Analytics manages difficult cases with varying existing scientific opinions. They have proven to me that they always have the patient's best interest in mind. I personally would like to thank OA in the name of my patient.
Izidore Lossos, MD
Oncologist, University of Miami Sylvester Cancer Center

Oncology Analytics is a strong advocate for the patient and for appropriate health care expenditure. The company is founded on the most ethical of principles and interacts with treating physicians in a collegial manner. I wholeheartedly support their mission and their methods.
John Lister, MD
Chief of Hematology & Oncology, Western Pennsylvania Hospital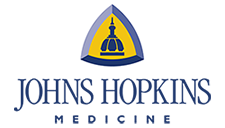 Two-thirds of men with low-risk prostate cancer are over-treated. Oncology Analytics uses the latest Epstein criteria to help urologists to decide which early-stage prostate cancer patients may be appropriate candidates for active surveillance rather than surgery or radiotherapy.
Jonathan Epstein, MD
Pathologist, Johns Hopkins Hospital
I have found that the main focus of Oncology Analytics' decision-making is always the well-being of the patient. I look forward to working with Oncology Analytics indefinitely. I would not want to work with other organizations because, frankly, they don't have my trust when it comes to having the best interest of the patient as the primary directive rather than cost containment.
Matthew Taub, MD
Oncologist
Oncology Analytics has proven that evidence-based medicine works in the delivery of efficacious and affordable cancer care.
Otis Brawley, MD
Chief Medical & Scientific Officer, Executive VP, American Cancer Society