Although many indications for anti-PD-1/PD-L1 therapies were initially approved based upon levels of PD-L1 expression, researchers have identified additional biomarkers to guide checkpoint inhibitor therapy leading to broad tumor-agnostic indications.  Mismatch Repair Gene deficient (dMMR) and Microsatellite Instability High (MSI-H) biomarker status became relevant in 2018 for the use of immunotherapy in colorectal cancer.  The usefulness of these two related biomarkers has now expanded into other solid tumors.
The following chart uses OncoHealth's de-identified real-world data to show tumor types treated with immune checkpoint inhibitors based on dMMR or MSI-H biomarkers: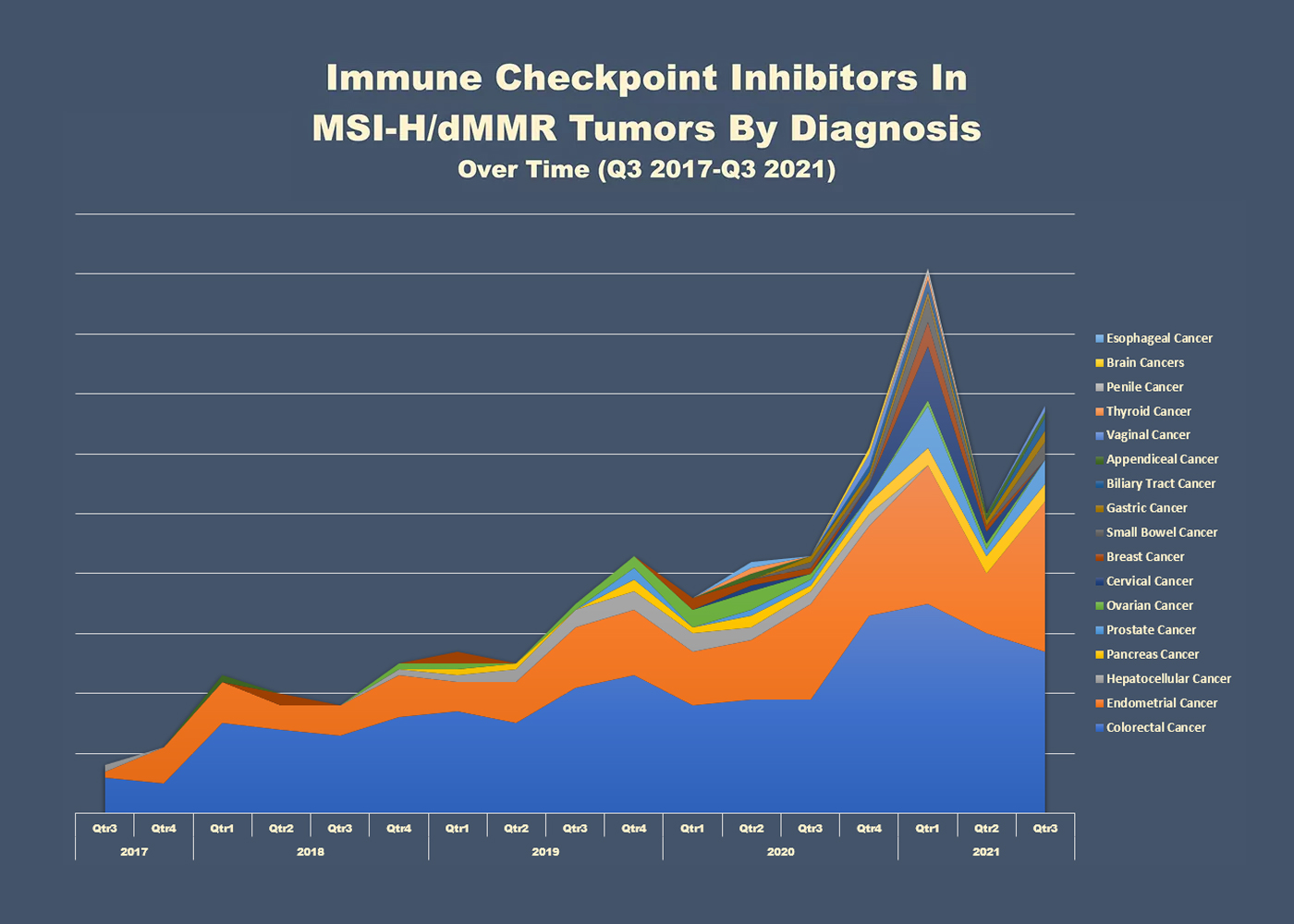 As the chart shows, initially colorectal and endometrial cancer were the tumor types predominantly linked to MSI-H/dMMR status. Over the past five years this has expaned to include treatments across 12 types of solid tumors.  We can expect this expansion to continue to evolve as biomarker testing increases in advanced disease and additional studies impact treatment for these tumors.
Treating Metastic Colorectal Cancer (mCRC)
Three regimens currently dominate the treatment of metastatic colorectal cancer (mCRC) based upon MSI-H/dMMR status.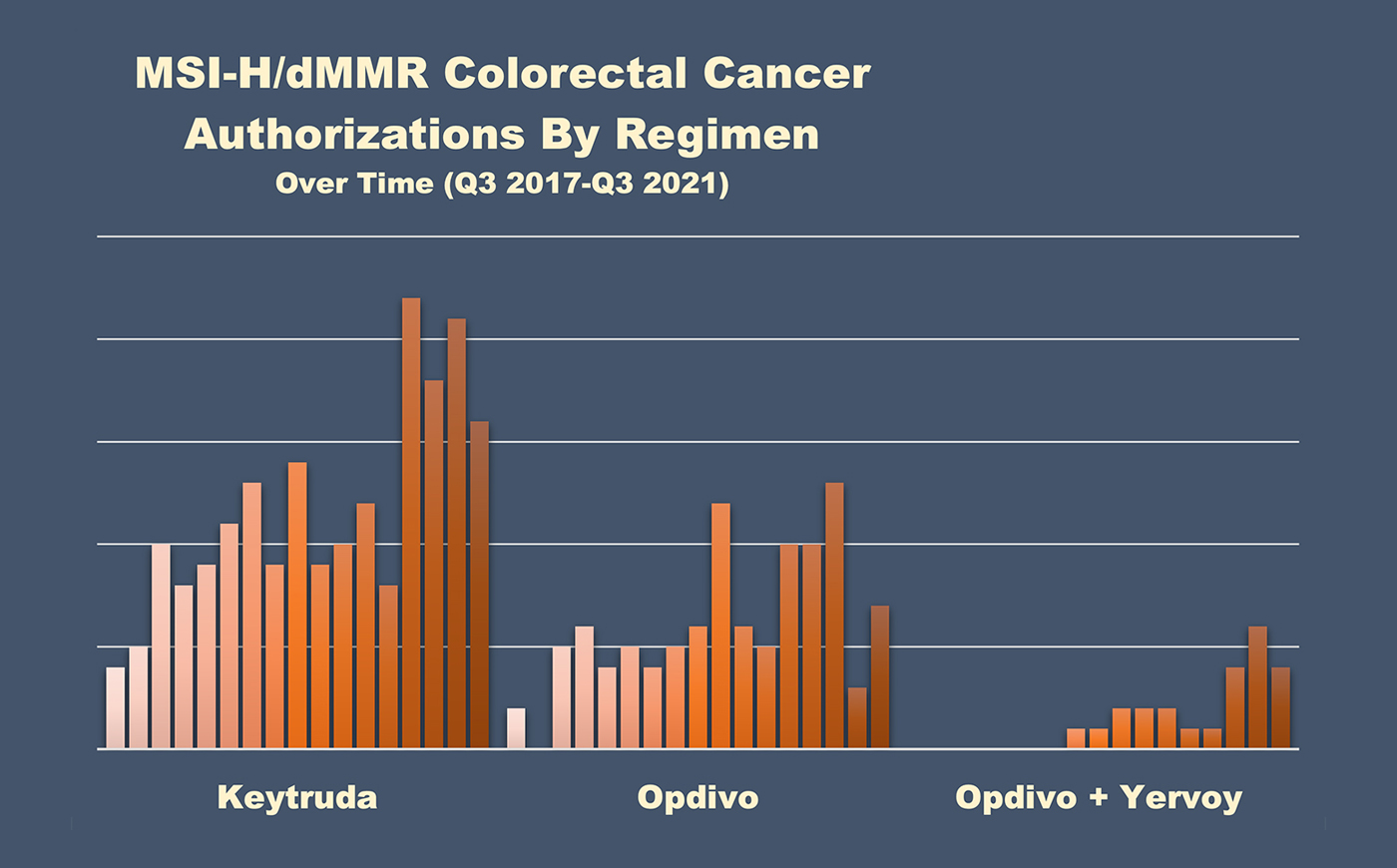 While we currently see Keytruda used the most frequently in dMMR and MSI-H mCRC, Opdivo used alone or with the CTLA-4 inhibitor Yervoy, also captures a substantial share of use in these patients.
We look forward to seeing competition between Keytruda and Jemperli as use continues to grow over time among MSI-H/dMMR-based indications in previously treated advanced endometrial carcinoma and the later-line tumor-agnostic space.
The Checkpoint Inhibitor Future
Given the large volume of clinical trials and earlier positioning of checkpoint inhibitors based on established and novel biomarkers, OncoHealth expects the landscape to rapidly change.  We are authorizing an exceptionally large volume of checkpoint inhibitors for payers across the Unites States and Puerto Rico, positioning us to monitor practice trends in near real time.  We will share further key observations as they emerge.
Want to learn more? Register now for our immunotherapy webinar!